Hi, my name's synth. This place is a home for my art, projects, mods, and anything else I make. It's also where I share things I think are interesting, like video games, old websites, and other stuff.
Feel free to do whatever you like with the files you get from me or my site, as long as you don't claim my work as your own. If you enjoy my site, please leave a message in my shoutbox!
This site is best viewed on a computer monitor running Firefox, but should still be viewable and usable on smaller screens.
Thank you for visiting!

[changelog]
If you cannot see changes, clear your cache.

7.29.20X3 Site overhaul incoming. Things may break as this goes on. When it's finished, the site should be much more responsive and accessible!
5.27.20X3 Beginning the slow work of replacing all imgur links with ones hosted on Neocities. Bear with me!
01.29.20X3 Added some games to the vault, removed some emojis from the shoutbox, fixed collection 6's theme
01.24.20X3 Happy (late) new year! Updated the /art directory to the more broad /work, so expect some growing pains as I update links... Also, the last collection page's theme got broken somehow, so fixing that's on the to-do list.
11.22.20X2 Some new adoptables added
11.8.20X2 Some new stamps and blinkies added to My Graphics!
11.5.20X2 Site overhaul complete! Still some things to tidy up here and there.
11.4.20X2 Stuff section updated to new format.
11.2.20X2 Games section updated to new format.
10.29.20X2 About and Petz sections updated to new format.
10.27.20X2 Index and Main page combined and overhauled. Site overhaul is incoming!
8.24.20X2 Updates to Main, Spore page, Links.
8.16.20X2 Little updates here and there.
8.5.20X2 Art & Projects section finished!!!!! Please take a look!!
8.1.20X2 Character section in Art mostly finished. Some new adopts, some new games added to The Vault.
7.13.20X2 New graphic collection finished! Also fixed the friend links, which I apparently forgot to add in the site rehaul ;;
7.3.20X2 Art section under construction
7.1.20X2 Some new adoptables
6.26.20X2 New page under Graphics - PNG Scrapbook
6.23.20X2 Adoptables have been moved to a new page - the Adoption Center!
6.22.20X2 Added custom Petz cursor to Petz section.
6.21.20X2 Custom emotes added to shoutbox!
6.13.20X2 Small About and Past Layouts added.
6.10.20X2 Sitemap finished!
6.8.20X2 Overhaul basically complete, all pages/links should be up and functioning.
6.4.20X2 New Lambda is undergoing a serious overhaul. Pardon the dust...
6/1/20X2 New collection page finished!
5.25.20X2 Little edits to splash page.
5.7.20X2 New section... The Vault. For some of the earliest games I remember playing. Still have some to add.
5.1.20X2 Have been gradually adding more adoptables as I make them. Found some Benlet art that never made it into the gallery and added it in.
3.9.20X2 Fixes here and there, added more fellow Neocities sites to the Explore page. Added a link to Versidue's Fuzzcrabs on the Xenozoology page. Added Secret Avatars to Neopets page.
3.7.20X2 Collected lots of new graphics - stamps, blinkies, etc. Added some new links to the Explore section. Consolidated Spore pages into one page.
3.2.20X2 New blinkies on "My Graphics" for you to use if you like :) more to come! Also shuffled/replaced some albums in Music.
2.25.20X2 New pages: Music, and the Jukebox! Although, the Jukebox seems to be out of order...
2.16.20X2 New page for AI generated Pokemon (Nokemon).
2.15.20X2 New collection page finished! Little things added here and there.
2.4.20X2 Content added to Gmod page. Dates added to Minecraft Scrapbook.
2.2.20X2 New links on ??? pages. Gallery added to Minecraft page (still under construction). Garry's Mod page added, no content for now.
1.26.20X2 New page, AI, has been added! Added new VHS tapes and Spore creatures.
1.25.20X2 Overhaul is mostly done! Still working on converting some tables to divs; you won't see any visual difference but it should load better. Art section under construction.
1.14.20X2 New Lambda is getting an overhaul! If things look wonky, please excuse the dust!!
1.05.20X2 Historical Archive in Research Facility updated. Comics page added to main site.
12.31.20X1 New stuff on Pokemon page. Happy New Year!
12.30.20X1 Reorganized About page.
12.24.20X1 Minecraft page added.
12.16.20X1 Research Facility reorganized. New database forthcoming.
11.27.20X1 New splash page.
11.25.20X1 Rearranged About page and updated New Lambda buttons.
11.20.20X1 New Lambda finally has stamps!! There's also a secret stamp hidden somewhere... more to come soon!
11.17.20X1 Research Facility got a sorely needed overhaul. More polishing to come soon.
11.13.20X1 New collection page, new sprites edits on My Graphics.
11.6.20X1 Joshua added to Kennel Downloadz.
11.4.20X1 Added New Lambda button to Links page.
10.31.20X1 Revamped menu.
10.29.20X1 New secret page. Find it if you can!
10.24.20X1 Pet Games page finished and Spore Creatures page updated.
10.22.20X1 VHS Player funtional at last! Check it out and watch some tapes.
10.20.20X1 Bunch of new links added to ???
10.17.20X1 Amazing Island and Virtual Pets pages added.
10.11.20X1 Crew updated. Descriptions added to Neopets page. Some wip pages added. Menu reorganized.
10.9.20X1 Neopets page completed! Go check it out!
10.3.20X1 Menu updated and secret pages made un-secret.
9.28.20X1 2 secret pages added...
9.19.20X1 Petz profiles changed to javascript rather than iframes. Theme switch beta. ??? page added. New favicon.
9.15.20X1 Updated menus.
9.10.20X1 Site overhaul.
9.8.20X1 Removed Guestbook and added Shoutbox to About page. New family tree in Genealogy.
9.5.20X1 'Crew' section added. 'Breeding' section renamed again to 'Genealogy'.
8.30.20X1 'Hybridization' section renamed to 'Breeding'.
8.25.20X1 Greature added to Breedz and Kennel.
8.16.20X1 New Downloadables in Kennel.
8.14.20X1 Site reformatted, Kennel and About sections added.
8.7.20X1 Added Gordog to Hexes and new Adoption section.
6.13.20X1 Fixed Headcrab line inheritance.
6.12.20X1 Update to Houndeye genetics.
6.6.20X1 Hexing section added.
5.22.20X1 Hybridization section added.
5.20.20X1 External resource links updated.
8.28.20X0 Incomplete fix for 2nd gen color issues on Headcrab, Bullsquid, & Snark.
8.17.20X0 Copy editing.
8.15.20X0 Database creation.
featured page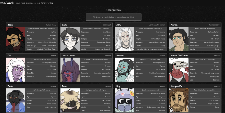 /work/char.html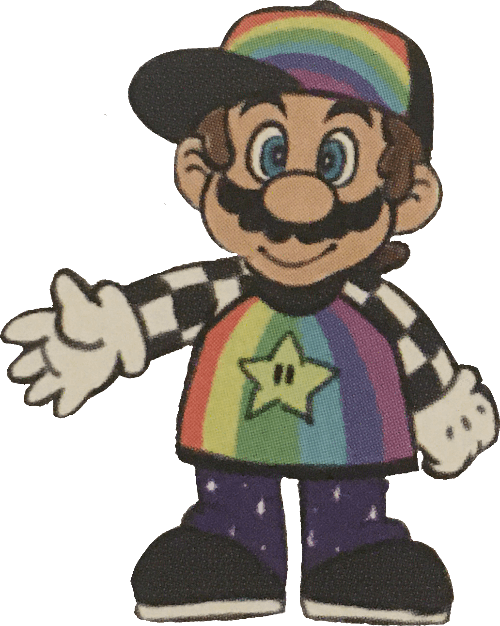 to-do list

ideas for things that i want to add. this may happen soon or never
additions/edits
new pages

MIDI Jukebox
games - dwarf fortress
games - wobbledogs
games - animal crossing
stuff - gallery
stuff - field guide